Peruvian Vicentina Phocco Palero from CECOVASA won with the best coffee.
The SPP, Small Producers' Symbol celebrated on Saturday April 21 the SPP Coffee Awards in the framework of SCA 2018.
15 samples from SPP organizations from Latin America and Asia participated
Four cuppings sessions were held in two days, led by Q-Grade tasters from Equal Exchange and Just Us! Coffee.
Seattle, WA, United States. April 25, 2018. SPP, the Small Producers' Symbol celebrated the SPP Awards 2018, in the framework of the Global Specialty Coffee Expo. The event was held at the prestigious family-owned brewery The Pike Brewing in the heart of Seattle.
About seventy people attended, including producers, toasters and trading companies that are part of the SPP, as well as guests related to fair trade, organic production and the coffee industry.
During the event the SPP Coffee Awards 2018 were handed out to the small producers' organizations that participated with their coffee in the public cuppings held on Friday and Saturday at the SPP booth at the expo.
Participating organizations that responded to the call sent green coffee samples to the offices of Equal Exchange in Portland, Oregon. In the days leading up to SCA 2018, Thornton Family Coffee Roasters, based in Beaverton, Oregon, toasted the samples.
Fifteen samples of the finest coffees from Peru, Ecuador, Colombia, Nicaragua, Guatemala and Honduras participated, as well as two samples from Indonesia in Asia. All from organizations certified with the Small Producers' Symbol.
Managers of Equal Exchange and Just Us! Coffee Roasters Cooperative, were in charge of directing the tastings and systematizing both the qualifications given by professional tasters and the opinion of the general public.
The coffee award with the highest score was for the second consecutive year for CECOVASA from Peru, which obtained 88.5 points on the SCA scale. Followed by the coffee of FAPECAFÉS from Ecuador with 86.5 and in third place was the coffee of ASOAPIA, from Colombia.
The SPP Coffee Awards recognize the quality of coffee from SPP-small producers' organizations and show the capacity of these producers to compete internationally with supreme quality, sustainable, fair trade products, adding ethical value to the production-distribution chain.
In addition, special prizes will be awarded to three projects within the program "Global Contributions Small Producers SPP", which recognize the contributions of organizations of small producers to the solution of global problems. The projects recognized were "Together cleaning Marcala" of the COMSA organization in Honduras, in the Local Economies category. "Recognition of unpaid work by women" of the organization PRODECOOP in Nicaragua; and the "Leadership Training" project of the organization KOKOWA GAYO of Indonesia, both projects in the Women in Action category.
PREMIOS CAFÉ SPP 2018 / SPP COFFEE AWARDS 2018

ORGANIZACIÓN / ORGANIZATION
PAÍS

COUNTRY

PUNTUACIÓN SCA / SCA SCORE
CONTACTO / CONTACT
CECOVASA
PERÚ
88.5
facebook.com/CECOVASA
FAPECAFÉS
ECUADOR
86.5
http://fapecafes.org.ec
ASOAPIA
COLOMBIA
85
http://www.cosurca.coop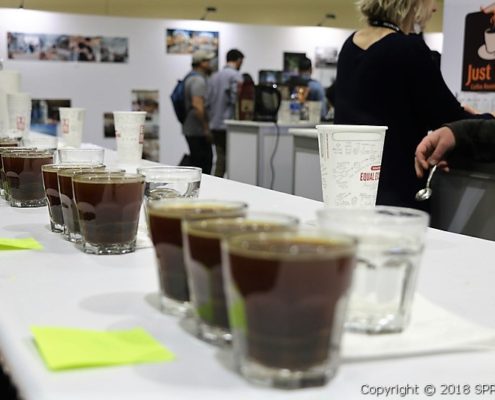 SPP Cuppings at SCA 2018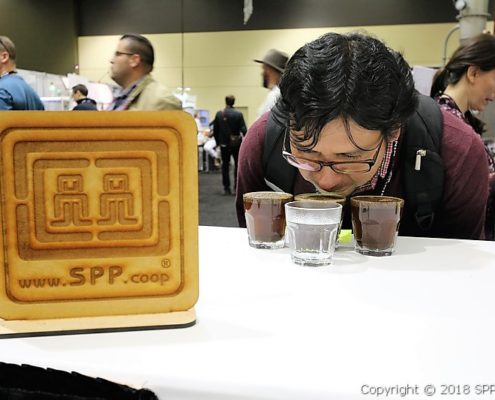 SPP Cuppings at SCA 2018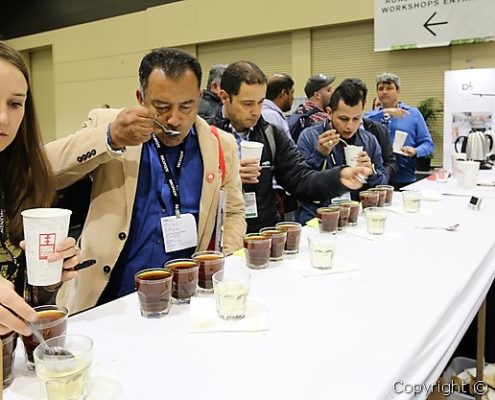 SPP Cuppings at SCA 2018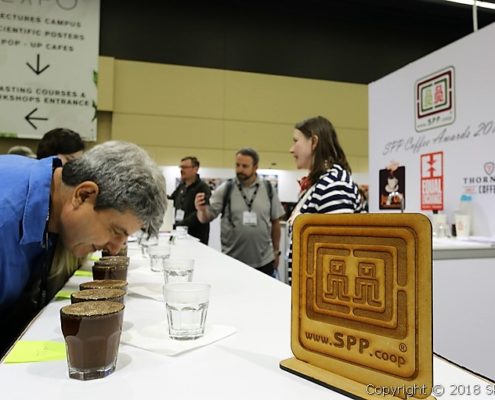 SPP Cuppings at SCA 2018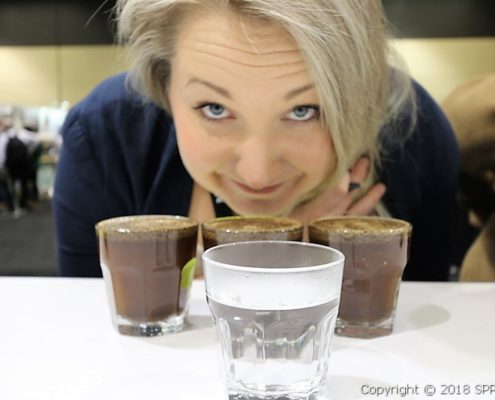 SPP Cuppings at SCA 2018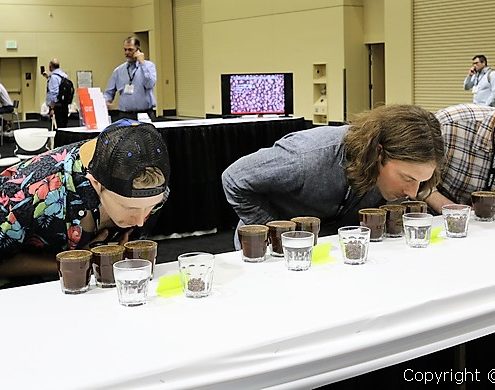 SPP Cuppings at SCA 2018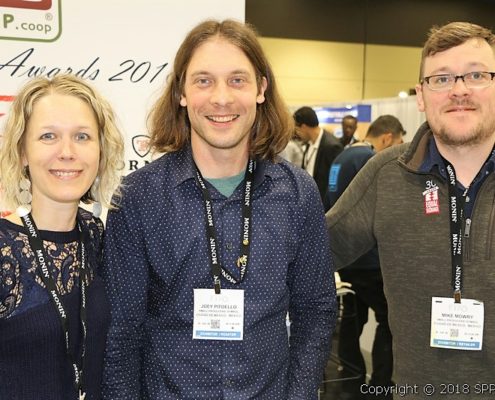 Beth Ann Caspersen (Equal Exchange), Joey Pittoello (Just Us! Coffee), Michael Mowry (Equal Exchange)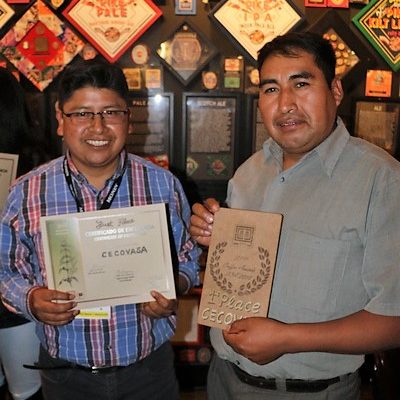 CECOVASA (1st Place)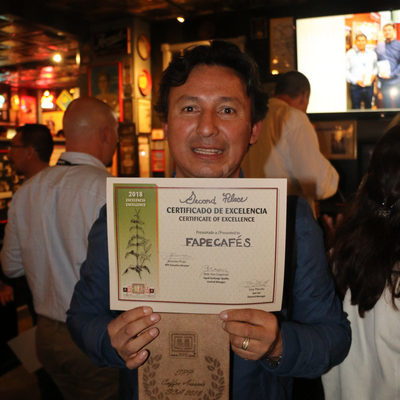 FAPECAFÉS (2nd Place)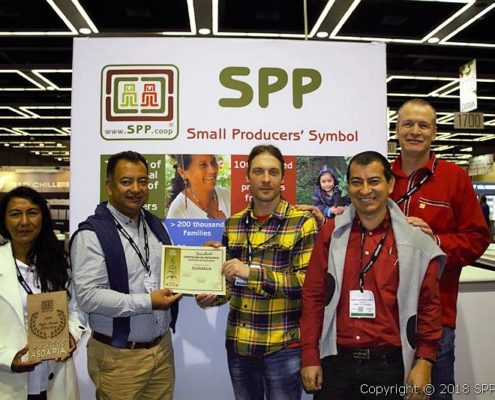 ASOAPÍA-COSURCA (3rd Place)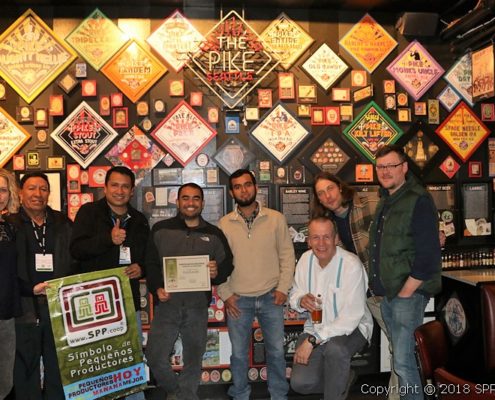 ASOBAGRI

PRODECOOP

15 DE SEPTIEMBRE

CANTA GAYO

COMSA

GLOBAL CAFÉS
MANOS CAMPESINAS
SPP COFFEE AWARDS 2018

PERMATA GAYO
KOKOWA GAYO (Special Award "Global Contributions Small Producers SPP")

COMSA (Special Award "Global Contributions Small Producers SPP")

PRODECOOP (Special Award "Global Contributions Small Producers SPP")
Esta entrada también está disponible en: Spanish
https://spp.coop/wp-content/uploads/2018/05/Destacada-sitio-spp.coop-sca-2018-01.jpg
904
946
CyDSPP
http://spp.coop/wp-content/uploads/2016/04/Logo_SPP_Universal_Color_15_01_2015-1030x1030.jpg
CyDSPP
2018-05-04 13:13:20
2018-05-04 13:13:20
SPP AWARDS AT SCA 2018