From February 14 to 17, 2018, we will be present again at Biofach, in the city of Nuremberg, Germany. This year for the first time with a booth. We will be waiting for your visit at booth 4A-6 hall Ü-4A-OST, at the northwest exit of hall 4A.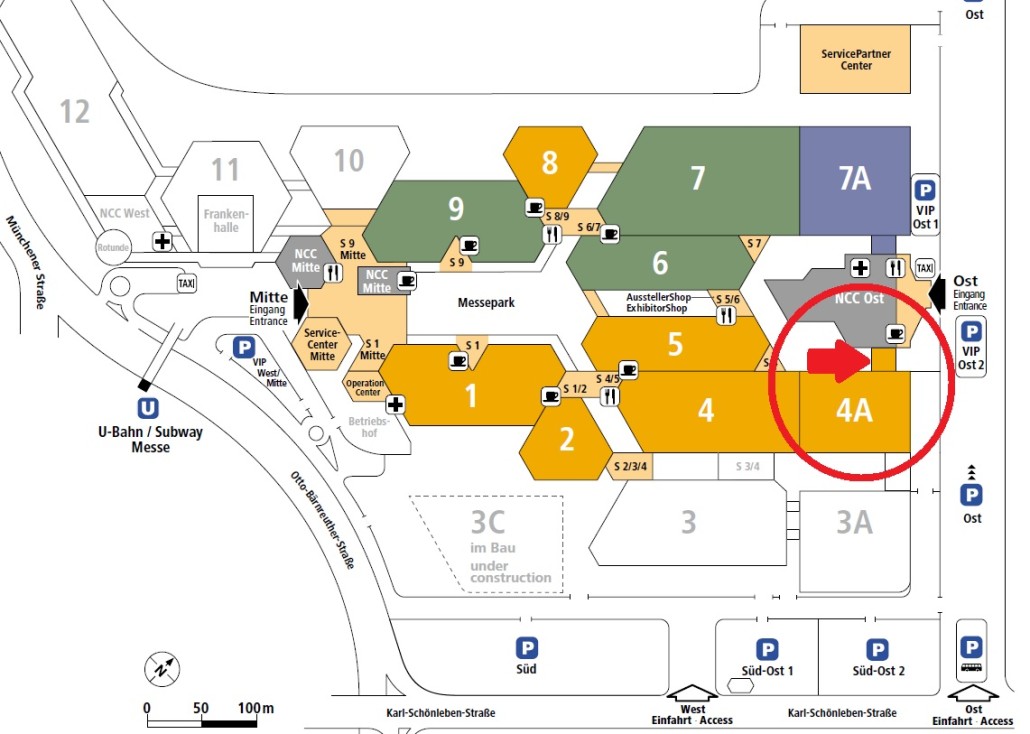 BOOTH & MEETINGS
We will have a space for (business) meetings at the SPP stand (4A-6 of the Ü-4A-OST Hall). We invite all members of the SPP family to use, as always, this small producers' home. Translators will be available.
For meeting-table reservations (limited availability) and requests for appointments with a SPP staff or board member, inside or outside the fair, please write us with a day and time proposal to: dire@spp.coop, mentioning the subject you would like to discuss.
YOUR LOGO AT THE SPP BOOTH
Do you want to achieve visibility for your organization at Biofach 2018? Become a Sponsor A. for USD $ 500 or Sponsor B. for USD $ 250 (€ 424 or € 212 resp.) and we will include your organization's logo in the SPP stand. The size of the logo for A is 900 cm2 and for B: 450 cm2, approximately.
If you are interested, send the logo in high resolution (at least 300 dpi) and a confirmation email, specifying the amount of contribution and payment method to com@spp.coop before January 19, 2018. Sponsors A and B may also send us their promotional material (NO PRODUCTS) to be displayed at the stand, prior agreement in the same email.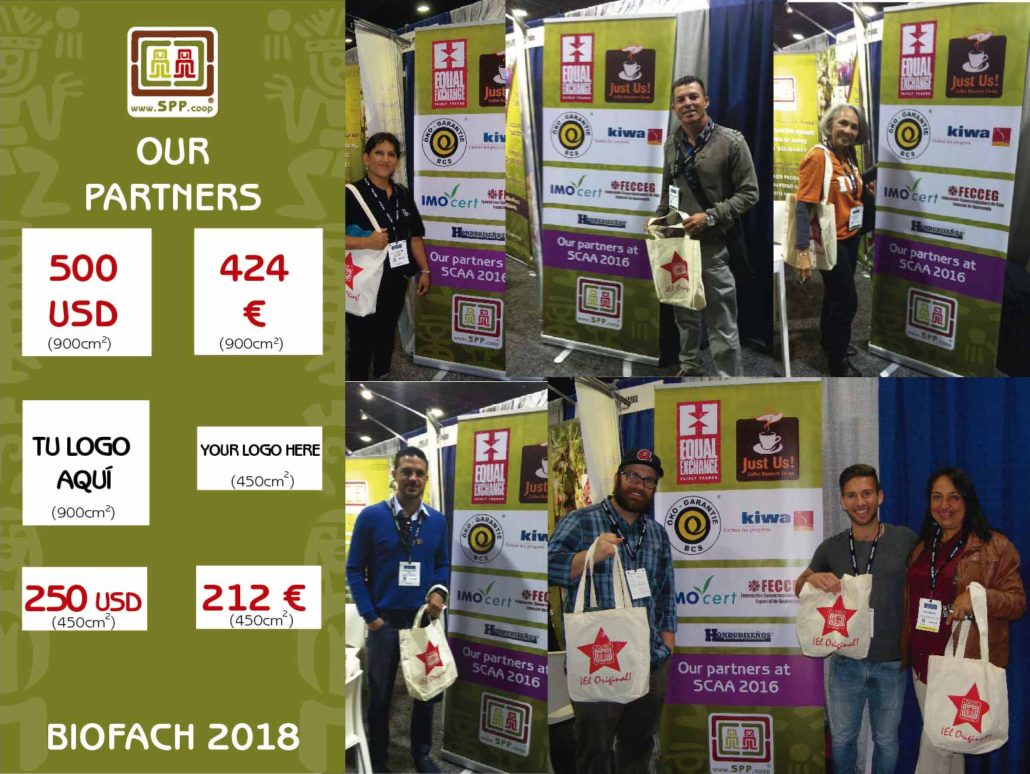 TICKETS FOR BIOFACH WITH DISCOUNT
If you need an entry for biofach you can request an electronic code at com@spp.coop and redeem it online before February 12, paying only 18 euros (the price to the general public is 38 euros). Each ticket is only valid for one day. You can request them for several days. You'll have to pay in cash at our booth during the fair.