University in Canada uses exclusively SPP Café throughout its campus
Wolfville, NS – Acadia University has been designated a Fair Trade Campus – the first in the Maritimes. The designation, awarded by the Canadian Fair Trade Network, Fairtrade Canada, and the Association québécoise du commerce équitable recognizes Acadia's commitment to fair trade purchasing and education on its campus. Fair trade is an alternative approach to business that supports producers and communities. Farmers are paid better prices, have decent working conditions and fair business terms.
"Acadia shares many of the same values as the Fair Trade movement, such as community, environmental sustainability and global citizenship so this is a fitting partnership for our campus," noted Jodie Noiles, Acadia Sustainability Coordinator and Fair Trade Committee Chair.
To earn the designation Acadia worked with its food service partners to meet a variety of requirements.  All coffee, at least three teas and one chocolate product in all food service locations on campus must be Fair-Trade certified. Product availability is expected to expand over time, such as sugar or fruit. The campus must also establish a committee to oversee the program, and organize educational events and programs to raise awareness about Fair Trade.
As part of the new program, Acadia students worked with Just Us! to develop a custom SPP certified coffee blend for Acadia and host a student contest to create a brand for the new blend. 
Hacha Java
 was the winning submission by fourth year Kinesiology student, Quentin Horvath. Hacha means Axe in Spanish, a key symbol in the Acadia community.  Chartwells now serves the students' choice in all its food service operations on campus.
Several other new fair trade products are now available on campus. In partnership with Chartwells, the ASU, and the K.C. Irving Environmental Science Centre Café, Acadia is featuring coffee from Just Us!, Roasters and Brown Gold, teas from Just Us! and Traditional Medicinals, and chocolate from Just Us! and Dairy Milk.
In winter 2017 the Acadia Students' union in partnership with Chartwells and Just Us! hosted a taste test and student logo contest to select a custom coffee blend for Acadia University. Quentin Horvath, 4th year kinesiology student at Acadia, designed the winning logo, featured on the new blend available on campus. "Hacha" means axe in Spanish. Hacha Java is a soft blend of Peruvian and Guatemalan coffee. Coffee beans are bought by Just Us! of the ASOBAGRI cooperative, in Guatemala and CAC VALLE De Incahuasi, in Peru.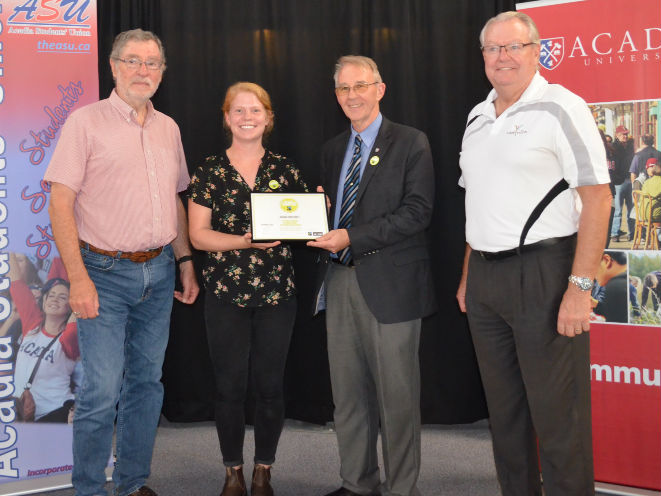 Acadia President and Vice Chancellor Dr. Peter Ricketts and Acadia Students' Union President Grace Hamilton-Burge accept the Fair Trade Campus Designation from Wolfville Mayor Jeff Cantwell and Just Us! founder Jeff Moore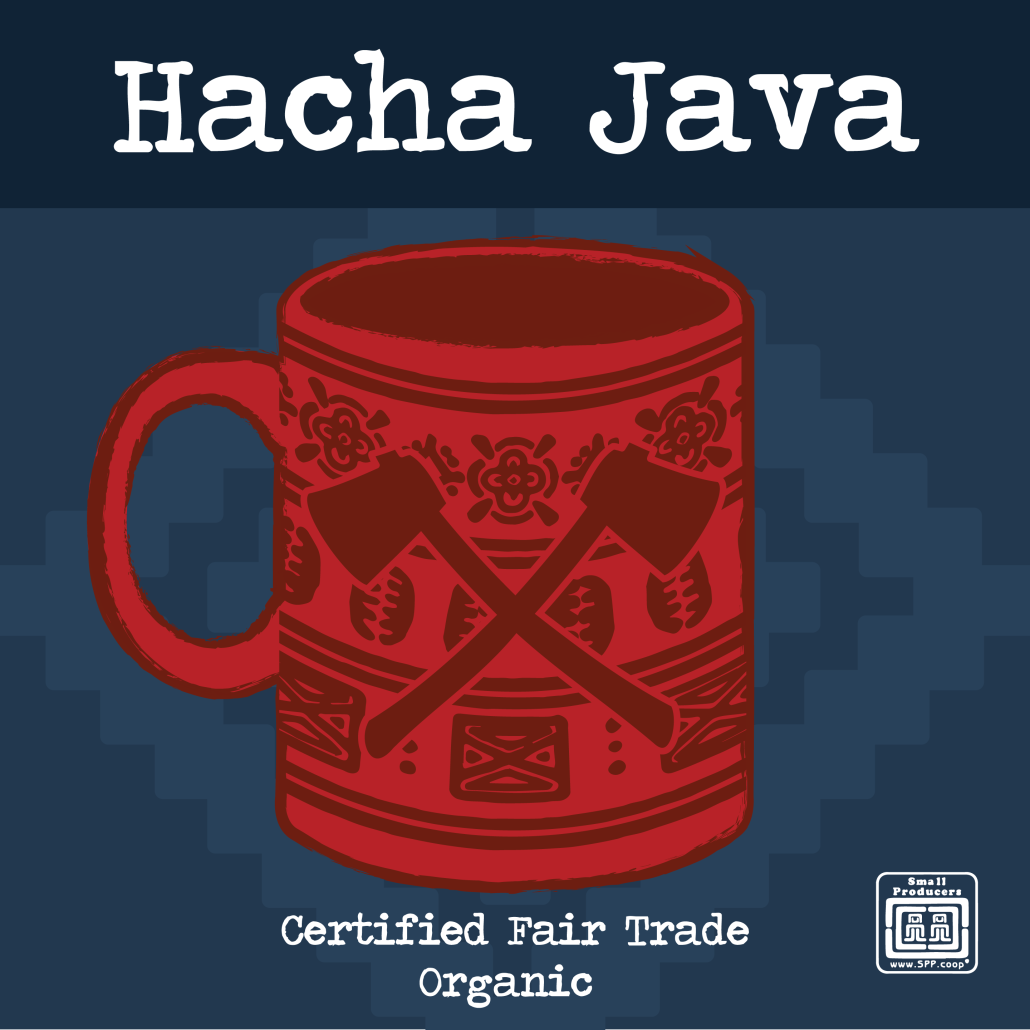 You can also buy the Hacha Java coffee online: https://justuscoffee.com/store/product/hacha-java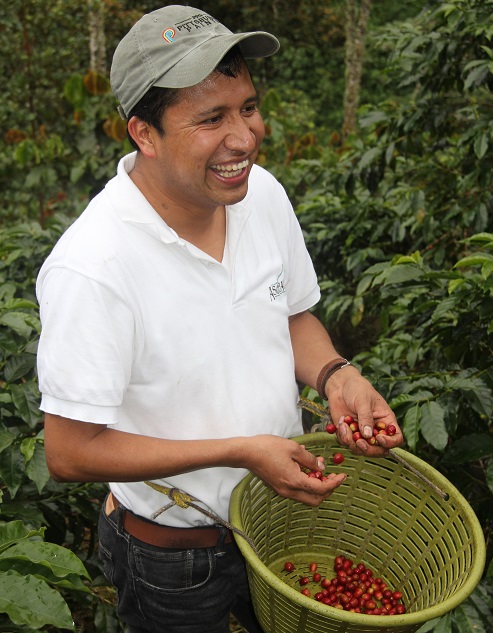 One of the farmers of Asobagri harvests mature coffee berries in Guatemala
With information and images courtesy of Acadia University and Just Us! Coffee
Esta entrada también está disponible en: Spanish