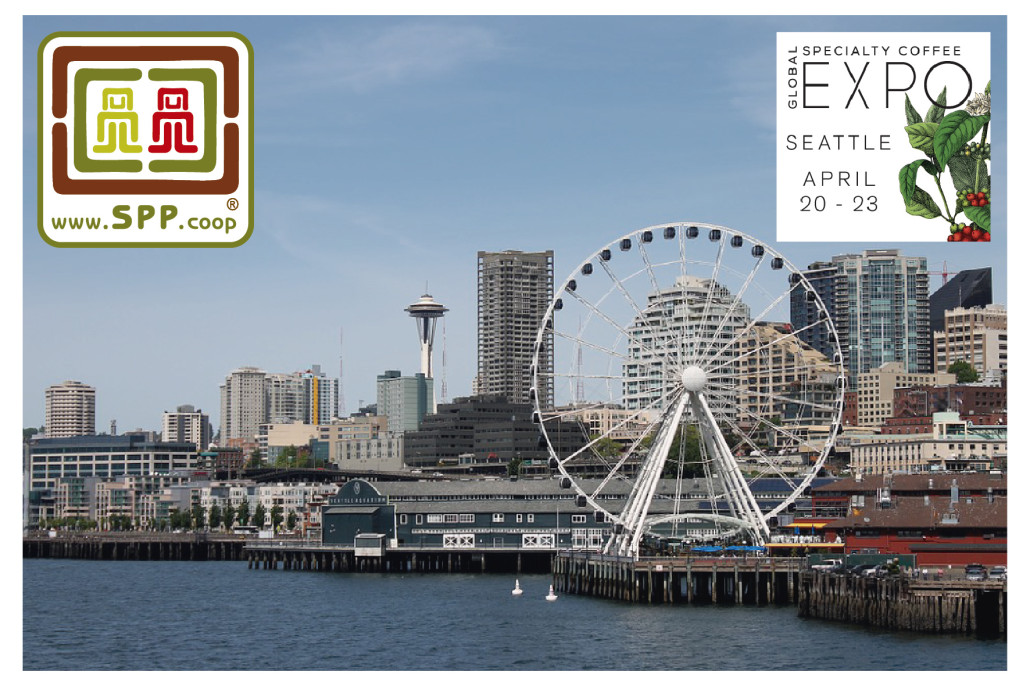 THE BEST OF SPP COFFEE
TASTINGS AND SPP COFFEE AWARDS AT SCA 2017
April 20 – 23 2017, we will be present again at the Global Specialty Coffee Fair, SCA, this year in Seattle, Washington, EEUU, with a booth again. This time not only as meeting space, but also with live tastings of the SPP coffees, showing the quality of the organizations' coffee and capturing the attention of the visitors with the support of the SPP Family. We will be waiting for your visit at booth 2917.
Check out our activities below and participate!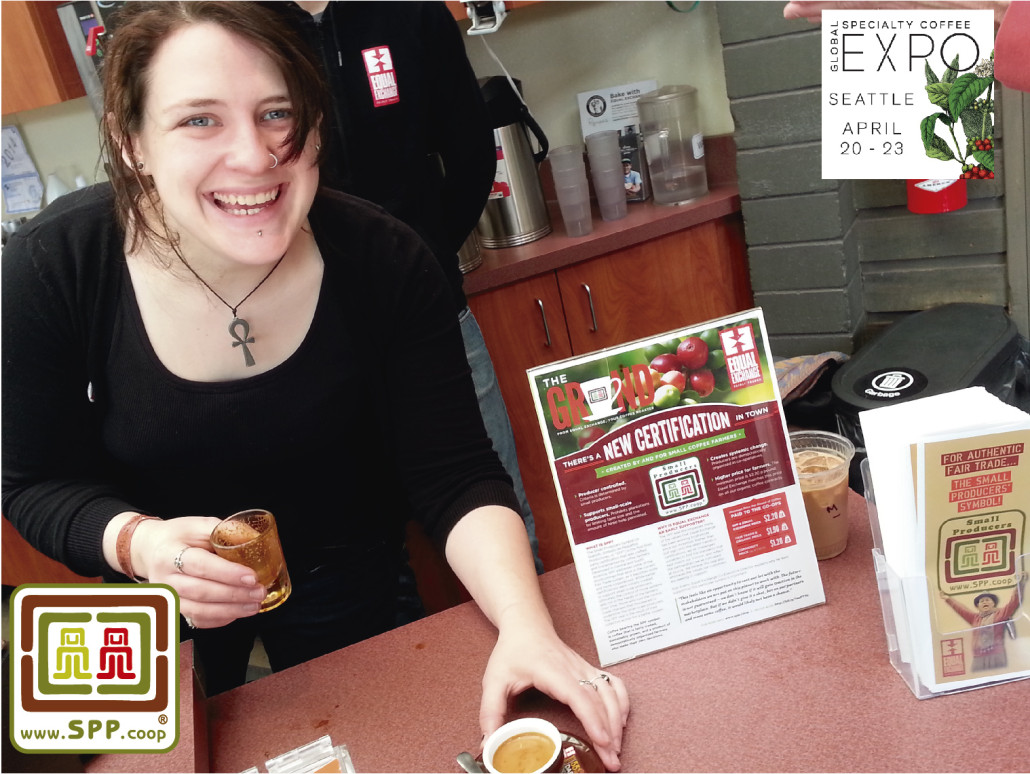 SPP COFFEE TASTINGS AT SCA 2017
We are making a call to SPP certified Small Producers' Organizations, wishing to promote some special (micro) lot (s), to be publicly tasted at the SPP stand during SCA 2017 on Friday 21 and Saturday 22 April 2017. The coffees will be classifies within the different categories of origin and types of coffees. The results will be announced on Saturday 22 at the SPP Coffee Awards 2017 celebration.
Interested organizations should send well in advance one or two samples of a pound of green coffee each and the fact sheet of each sample to the offices of Just Us! Coffee Roasters Co-op with attention to Liz Bischop (11865 Hwy 1, RR3, Wolfville, Nova Scotia, B4P 2R3, Canada). Due to time constraints, samples may not be received after 1 April.
We also invite tasters of Small Producers Organizations certified SPP to participate in the public tastings at our stand by tasting their own coffee or other organizations'. To register participants send contact data to com@spp.coop, asthe participation is limited to the space available on Friday and Saturday of the SCA.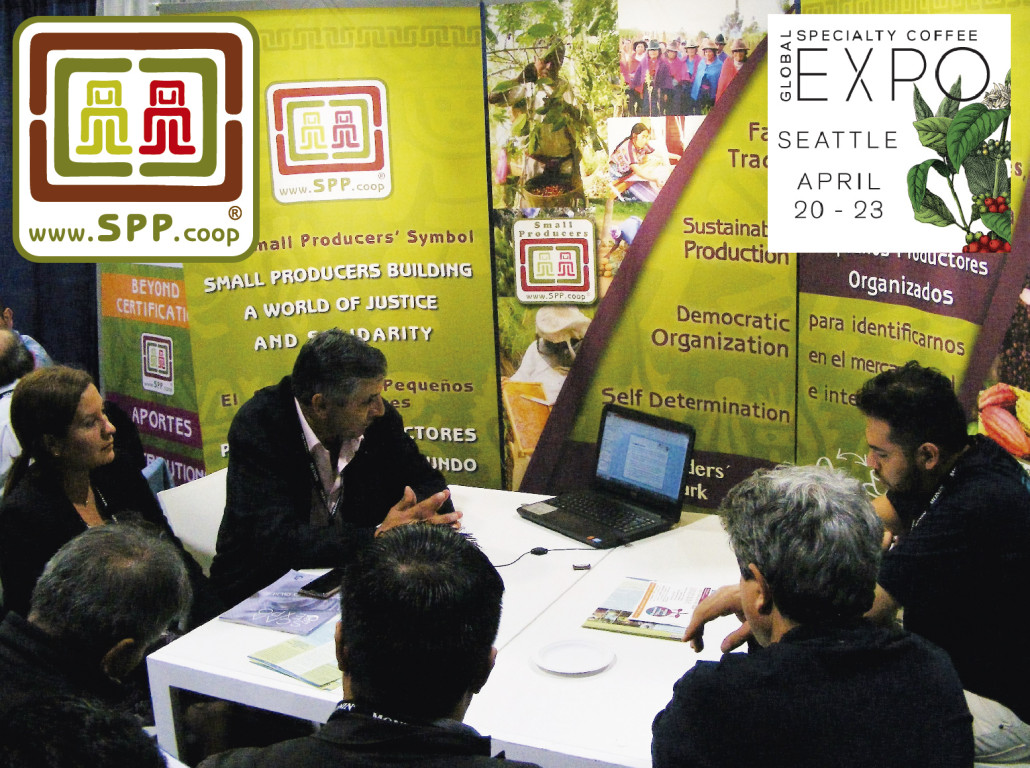 STAND WITH MEETING SPACE
We will have space for business meetings and dialogues at the SPP booth (# 2917) We invite all SPP friends to use, as always, this small producers' home. '
SPP COFFEE AWARDS 2017 CELEBRATION
On Saturday, April 22, from 19:00 hours we'll have the great celebration of the 2016-2017 successes of the SPP family and the delivery of the SPP Coffee Awards 2017, based on the results of the SPP Tasting held during the SCA 2017. Stay tuned for the invitation with the exact place on our social networks and the SPP website. If you have doubts you can communicate to the mail com@spp.coop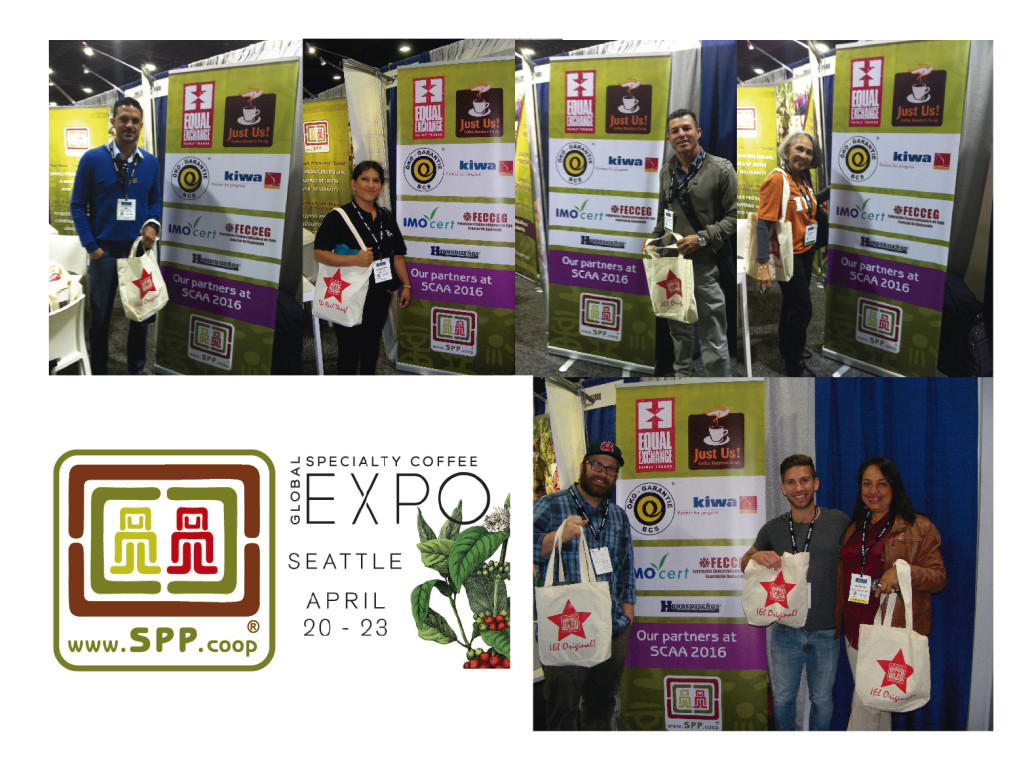 YOUR LOGO AT THE SPP BOOTH
We are making an open call to those willing and able to support the presence of the SPP at the SCA, acquiring a sponsorship of USD $150, $250 or $500. In exchange for your contribution we will include your organization's logo on the banner during the days of the SCA: the size of the logo depends on the amount contributed. If you are interested, send the logo in high resolution (at least 300 dpi), amount of contribution, method of payment and a confirmation email to com@spp.coop before April 1.

https://spp.coop/wp-content/uploads/2017/02/SCA-2017-destacada-01.jpg
904
946
CyDSPP
http://spp.coop/wp-content/uploads/2016/04/Logo_SPP_Universal_Color_15_01_2015-1030x1030.jpg
CyDSPP
2017-02-24 14:36:59
2017-02-24 14:41:11
TASTINGS AND SPP COFFEE AWARDS AT SCA 2017