In this section of the newsletter, we will be highlighting the characteristics of the SPP as a label developed by small producers in the international fair trade movement. The texts below come from Frequently Asked Questions as they appear in our website: www.spp.coop
Has the SPP separated from the fair trade movement?
The SPP is at the center of the fair trade movement because it represents genuine, comprehensive fair trade that is based on the values, principles and objectives that led to its very creation.
Initial principles and values of fair trade
The SPP is dedicated to conserving and strengthening the principles and values that led to the creation of the fair trade model. The SPP's Declaration of Principles and Values brings together many of these principles and values, such as those pertaining to small-scale production, democratic organization, inclusion, economic justice, ecological sustainability, etc.
Focus on Small Producers' Organizations
The SPP maintains its focus on strengthening small producers' organizations as a model of democratic social and economic organization. It also focuses on the importance of building capacities in small producers' organizations and local economies. Fair Trade has always been promoted as a tool for achieving these goals.
Buyers committed to Fair Trade
SPP buyers are companies that are highly committed to small producers' organizations and to fair trade, as exemplified in their mission and purpose. The SPP requires buyers to make a commitment to maintaining certain volumes with small producers.
Commitment to Fair Trade consumers
The SPP requests full transparency in commercial dealings and in the physical traceability of products, from producers to consumers, in respect for committed consumers.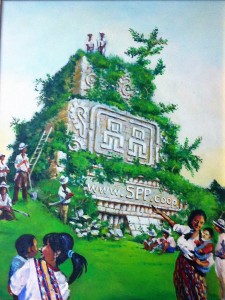 https://spp.coop/wp-content/uploads/2016/11/carac-01.jpg
904
946
CyDSPP
http://spp.coop/wp-content/uploads/2016/04/Logo_SPP_Universal_Color_15_01_2015-1030x1030.jpg
CyDSPP
2016-12-06 16:58:41
2016-12-06 16:58:41
SPP'S UNIQUE CHARACTERISTICS