SPP AT WORLD SOCIAL FORUM 2016
On August 9-14, 2016, the World Social Forum was held in the Canadian city of Montreal. This forum is considered the largest civil society conference for dialoguing and working on solutions to the current global problems.
The Small Producers' Symbol was at the event, represented by some of its members, who participated by sharing the realities experienced by Latin American small producers, as well as the particular experiences of some of the cooperatives that belong to the SPP.
Santiago López and Martin van de Borre (Treasurer and Member of SPP Global's Board of Directors, respectively), participated in the working group on fair trade, with testimonies from international members. The discussion was focused on the current situation for fair trade, and the need to return to the values that originated this movement. Inspiring stories were presented by small producers' organizations that have managed to transform their situations, since beginning to participate in systems such as the SPP.
Santiago López also participated in a panel on "Examples of Success: Cooperatives Transforming their Communities." He spoke about the problem created by the lack of traceability in the conventional cacao market and the experience of Norandino (the cooperative for which he is the Commercial Manager) in this specific market.
In addition Rodolfo Peñalba, Javier Dominguez, and James Solkin, from the MARCALA and Sol & Café cooperatives and the Santropol company, respectively, participated in a panel on "Regenerative Agriculture for Healing People and the Planet." Panel members explained how productive methods and alliances with other organizations and import companies can help to mitigate the negative impacts of climate change, in addition to improving human health.
There were 13 major topics of discussion at the Forum, and the activities mentioned here were part of Topic One: Economic, social and solidarity alternatives in response to the capitalist crisis.
Learn more about the World Social Forum at this website: https://fsm2016.org/en/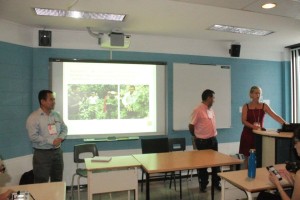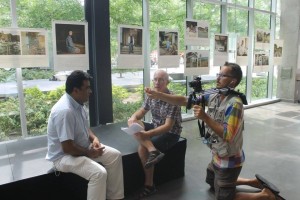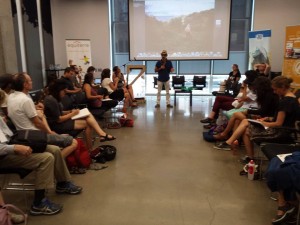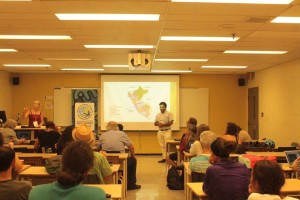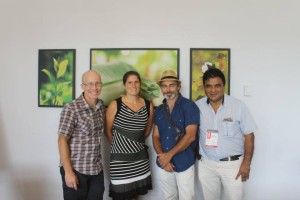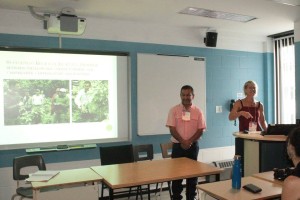 Images Courtesy of Santiago Paz
https://spp.coop/wp-content/uploads/2016/10/FSM-montado.jpg
1254
1254
CyDSPP
http://spp.coop/wp-content/uploads/2016/04/Logo_SPP_Universal_Color_15_01_2015-1030x1030.jpg
CyDSPP
2016-10-03 12:40:42
2016-10-03 12:40:42
SPP AT WORLD SOCIAL FORUM 2016