APPBOSA BEGINS EXPORTING SPP BANANAS TO SWEDEN
In July the APPBOSA Agricultural Cooperative began exporting bananas to Sweden under the brand name "SAMAN ORGANIC SPP." Biodynamiska Produkter (SBP) is the company that will commercialize the bananas in Sweden.
APPBOSA was founded in 2003, and is located in the town of Samán, in the Piura department in northern Peru. Currently, it has 466 members who cultivate a total area of 559.18 hectares, growing organic bananas certified with the Small Producers' Symbol (Símbolo de Pequeños Productores—SPP).
Ronald Garrido, APPBOSA's General Manager, explains that arranging the exportation of the cooperative's bananas was a long process, since the SPP symbol is not yet well known in Sweden. In fact Biodynamiska took a major commercial risk, but it also demonstrated its enormous commitment to small producers working with the SPP symbol. It worked to help Swedish consumers become familiar with the SPP symbol and with the values that distinguishes SPP products from other products on the market.
APPBOSA just recently obtained the Small Producers' Symbol certification in 2014, as an alternative to other fair trade schemes in which small producers compete under unequal conditions with large plantations and transnational corporations.
"We decided to become certified with the SPP because it's a system that genuinely transmits the image of small producers—this symbol reflects our reality," explains Ronald Garrido.
The agreement with the Swedish company is a great achievement for the cooperative's small producers, who now share better prospects with the 667 families that depend on APPBOSA, in addition to the certainty this brings to the organization's 230 workers.
APPBOSA is currently the largest producer of organic bananas for export in Peru. The beginning of exporting to Sweden under the SPP symbol is aligned with the organization's objectives for its 2016-2020 strategic plan, in which the industrialization of bananas is also projected for the future, with the aim of generating increased added value.
At SPP Global, we send our congratulations to APPBOSA and Biodynamiska for reaching this commercial agreement!
http://www.appbosa.com.pe/
http://biodynamiskaprodukter.se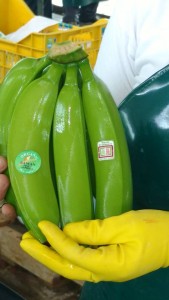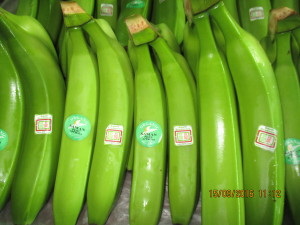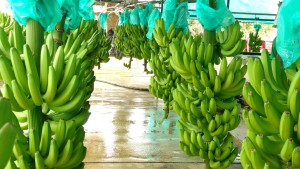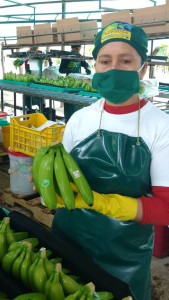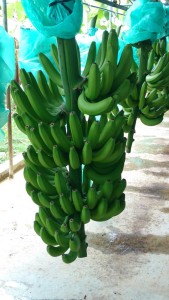 Images courtesy of APPBOSA