The SPP reports that, as a result of its Vth  General Assembly on July 6, new members are appointed to the internal organs for the conclusion of the period 2015-2018, being integrated as follows:
BOARD OF DIRECTORS (CD)
Replacing the former Vice President, Ricardo Bustos (CENCOIC, Colombia) Nelson Melo Maya (ORGANIC, Colombia) was ratified, representing the SPP Small Producers' Organizations FROM South America.
Substituting Phyllis ('Felicia') Robinson (Equal Exchange, USA) Martin Van den Borre (Equal Exchange-La Siembra, Canada) was ratified, representing SPP end buyers in North America.
Nelson Camilo Melo Maya is a producer of high quality certified organic coffee. He is the legal representative of the Association of Organic Producers of Cauca, ORGANICA, Colombia. He has been a member of the Board of the Latin American Fair Trade Network (CLA) and the Board of Directors of the CLAC (Latin American and Caribbean Network of Small Fair Trade Producers). He has been General Secretary of the Colombian Initiative of Small Producers for Fair Trade, Solidarity and Sustainability for 8 years and recent years he served as Strengthening Manager of the CLAC.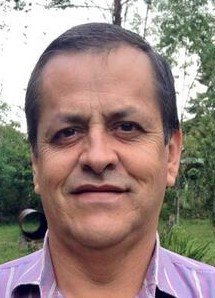 Nelson Camilo Melo Maya
Martin Van den Borre studied business and tropical agronomy and has been involved in international cooperative networks for more than 15 years. As an advisor on cooperative development he has accompanied dozens of groups in the formation of cooperatives in different sectors (health, agriculture, services, arts, etc.). Martin is a member of the cooperative La Siembra (Canada) since 2005, where he currently holds the position of director of purchasing and production and where is vice-chairman of the board. He also was a member of the board of Equal Exchange (USA) for 5 years.
Martin Van den Borre
SUPERVISORY COMMITTEE
Sylvain Bleuze has been ratified as a new member of the Supervisory Committee, replacing Laurent Dietsch, both of Agronomists and Veterinarians without Borders (AVSF), France.
Sylvain Bleuze, a French national, is agro-economic engineer, rural development expert and a specialist in water management and governance. He is working in Ecuador for more than 11 years in rural development. He is the AVSF national coordinator for Ecuador and Colombia since 2010. He is also in charge of AVSF' quality of cooperation in these countries, as well as of the exploration, formulation, implementation, monitoring and evaluation of projects. He has done consultancies on irrigation projects in Peru, Ecuador and Honduras: He has been senior advisor on building the national irrigation plan of Ecuador.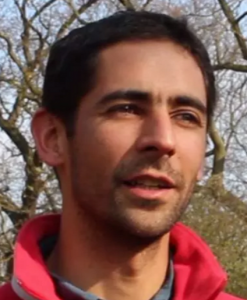 Sylvain Bleuze
https://spp.coop/wp-content/uploads/2015/12/Nuevos-integrantes.jpg
1042
2083
CyDSPP
http://spp.coop/wp-content/uploads/2016/04/Logo_SPP_Universal_Color_15_01_2015-1030x1030.jpg
CyDSPP
2016-08-01 12:54:10
2016-09-02 12:35:59
NEW MEMBERS OF BODIES OF SPP