The 15th Annual Organic Expo was held on June 22-24, 2016 in Mexico City. This event is considered the most important for the country's organic sector.
According to data from SAGARPA, participants included 137 producers from the Mexican states of Baja California, Campeche, Chiapas, Coahuila, Mexico City, Guanajuato, Guerrero, Hidalgo, Jalisco, State of Mexico, Michoacán, Morelos, Oaxaca, Puebla, Querétaro, Sinaloa, Tabasco, Tlaxcala, Veracruz, Yucatán and Zacatecas, representing products such as mole, salsas, coffee, vanilla, spices, agave syrup, milk products, meat products, chia, stevia, tomatoes, fruit, chocolate, nopal, avocados and honey, to mention only some of them.
Representing the Small Producers' Symbol were members of the Cooperativa De Producción Tzeltal Tzotzil, Campesinos Ecológicos de la Sierra Madre de Chiapas (CESMACH) and Unión Majomut. These three organizations are from the southern state of Chiapas, and their representatives attended to visitors and offered samples of some of their products, primarily coffee.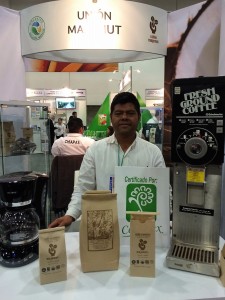 Unión Majomut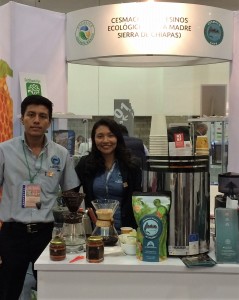 CESMACH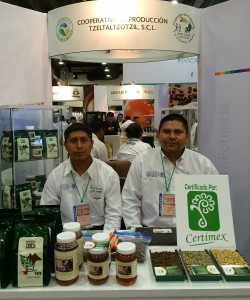 Coop. Tzeltal Tzotzil
https://spp.coop/wp-content/uploads/2016/08/IMG_0065.jpg
1467
1221
CyDSPP
http://spp.coop/wp-content/uploads/2016/04/Logo_SPP_Universal_Color_15_01_2015-1030x1030.jpg
CyDSPP
2016-08-01 11:48:28
2016-08-01 11:48:28
SMALL PRODUCERS PARTICIPATE IN ORGANIC EXPO