Mexican certifier CERTIMEX, one of the eight international certifiers working with the Small Producers' Symbol, organized a National Organic Production Conference on June 21, 2016. The purpose was to bring together producers, consumers, traders, processers and researchers working with organic products in Mexico, and to learn more about the current situation for this sector, in order to generate proposals that can eventually become public policies.
In addition to keynote speeches on this topic, there were working groups for exchanging experiences and analyzing the challenges of organic production.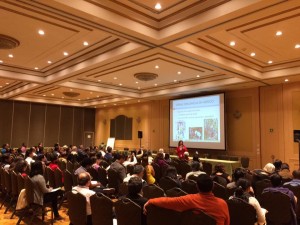 During the event, Rita Schwentesius Rindermann and Laura Gómez Tovar, researchers with the Center for Interdisciplinary Research for Integrated Rural Development (Centro de Investigaciones Interdisciplinarias para el Desarrollo Rural Integral—CIIDRI), at the Chapingo Autonomous University, reported that only 162 countries in the world use the organic production system. This type of agricultural production is used on 43.7 million hectares, representing approximately 1% of the planet's agricultural land. The researchers added that in the case of Mexico, 80% of its organic production is exported.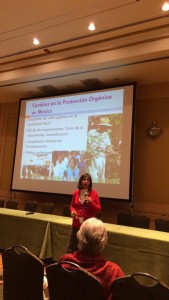 Miguel Tejero, general advisor to CEPCO (Oaxaca State Coffee Producers Network, or Coordinadora Estatal de Productores de Café de Oaxaca), emphasized that organic production is more than simply not using chemicals or selling more. Instead, the concept signifies a sustainable production system that respects the ecosystem and human health.
SPP Global was at the event, offering information on certification to participants.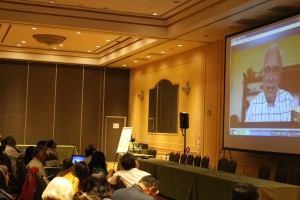 Lastly, a proposal was developed and presented to authorities from the Ministry of Agriculture, Livestock, Rural Development, Fisheries and Food (Secretaría de Agricultura, Ganadería, Desarrollo Rural, Pesca y Alimentación—SAGARPA), during the seventh session of the National Organic Production Council.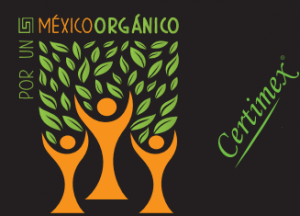 https://spp.coop/wp-content/uploads/2016/08/13529037_1094709393924039_2883306719464777787_n.png
235
327
CyDSPP
http://spp.coop/wp-content/uploads/2016/04/Logo_SPP_Universal_Color_15_01_2015-1030x1030.jpg
CyDSPP
2016-08-01 11:22:46
2016-08-01 11:22:46
NATIONAL ORGANIC PRODUCTS CONFERENCE