Two Just Us! Coffees to be featured in Seattle
The burgeoning Nova Scotian coffee scene can add one more drop in their cup. At the upcoming Global Specialty Coffee Expo in Seattle, Just Us! Coffee Roasters will have two coffees featured, Incan Sun and Kivu Congo. In a blind-tasting conducted by the Barista Guild of America, these two roasts received high ratings and were selected to be served at the annual showcase.
The coffees were roasted by Liz Bishop, one of Canada's few Arabica Q-Graders, and one of two female roasters at Just Us! What's an Arabica Q-Grader? Quite simply, it's a fancy title for someone who can tell what superior quality coffee should taste like.
Just Us! Coffee Roasters were Canada's first fair trade coffee company, with rural roots originating in the Annapolis Valley. Liz Bishop, also from the Valley, serves as the Lead Barista Trainer with Just Us! but also puts her senses to work as an artisanal roaster.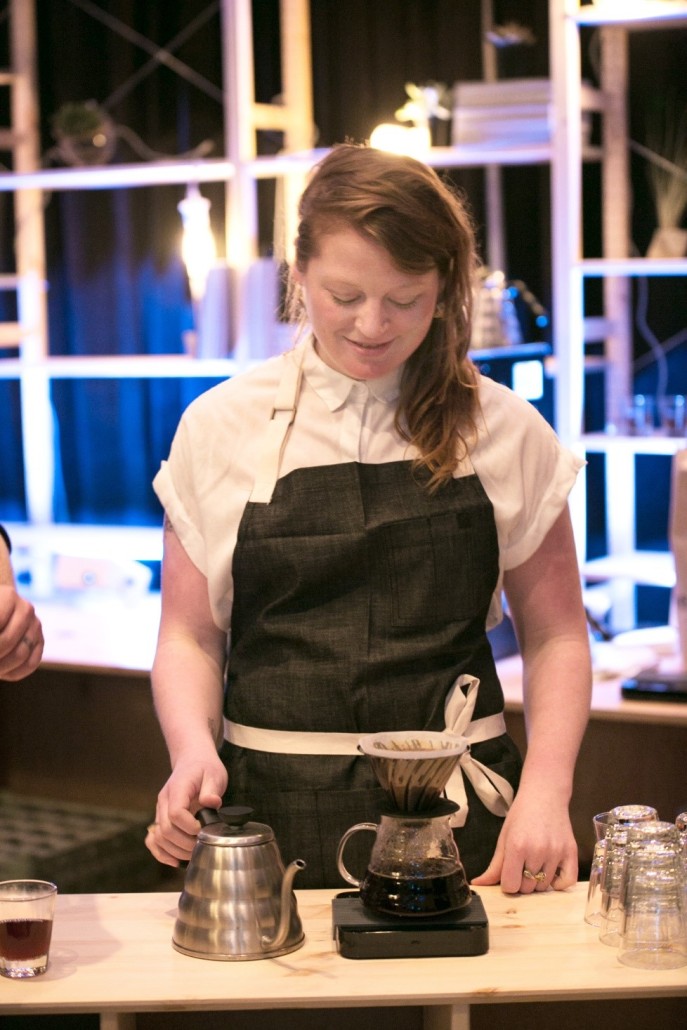 Liz Bishop, Lead Barista Trainer at Just Us! shown here at the re:co symposium in Ireland last year.
The two acclaimed coffees originate from Peru (Incan Sun) and the Democratic Republic of Congo (Kivu Congo), and both are organic and fair trade certified. Even more unique is that both coffees come from cooperatives that carry the Small Producers' Symbol certification, which is uniquely 100% owned and operated by farmers in the Global South. Just Us! is the only coffee roaster using this certification in the Atlantic Provinces.
"Making sure that each roast will bring out the most from the bean is as much about honouring the hard work of the coffee farmers as it is about releasing the unique flavour notes" Bishop says as she describes in detail how she decides to roast a particular coffee.  "The Kivu coffee is a washed bean that has been dried using African raised beds and if I want to make sure that the tropical fruit flavours come through its going to spend as little time in the roaster as possible."
Only thirteen coffee roasters from across North America were invited to submit samples and to have two selected was quite surprising. "As I walked alongside the coffee farmers, high up in these mountains, I knew they had something special" remarks Joey Pittoello, Manager and Director of Coffee at Just Us! "If you're growing coffee 2300 metres above sea level, you're doing something right". In the Spring of 2016, Joey, an organic farmer himself, visited the coop in the Cuszo region of Peru and was quite pleased to see the practices used to enhance biodiversity and limit soil erosion, while making sure the coffee plants had great shade and fertility.
Both Joey and Liz will be travelling to attend the Global Specialty Coffee Expo in Seattle next week and hope to continue to blend the worlds of social justice and quality coffee into one cup.
For more information, please contact Av Singh, Just Us! Centre for Small Farms, av@justuscoffee.com, 902-698-0454
With information of Just Us Coffee Roasters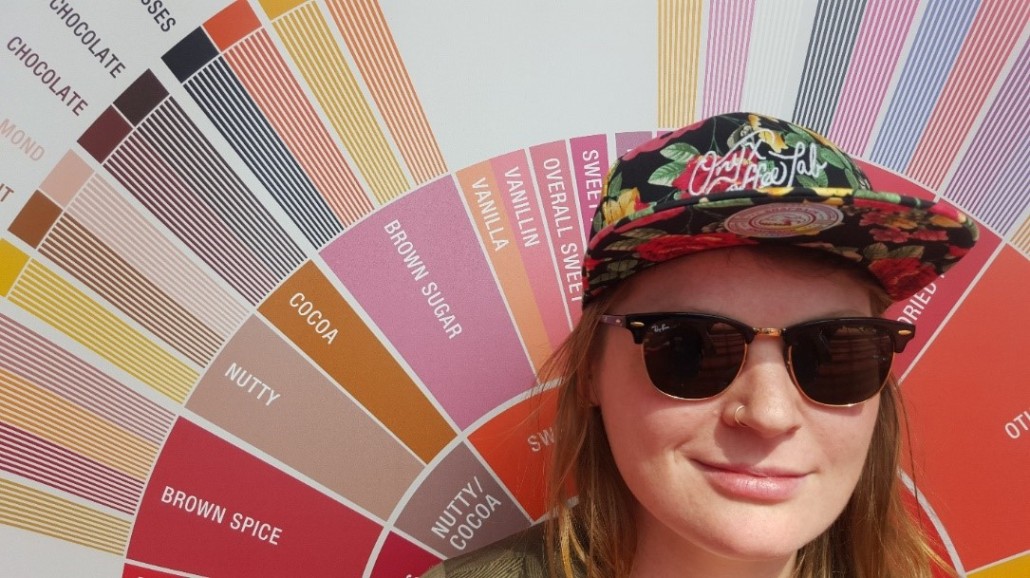 Liz Bishop, standing in front of a coffee flavor wheel, will be showcasing two coffees roasted in Nova Scotia at the Global Specialty Coffee Expo 2017 in Seattle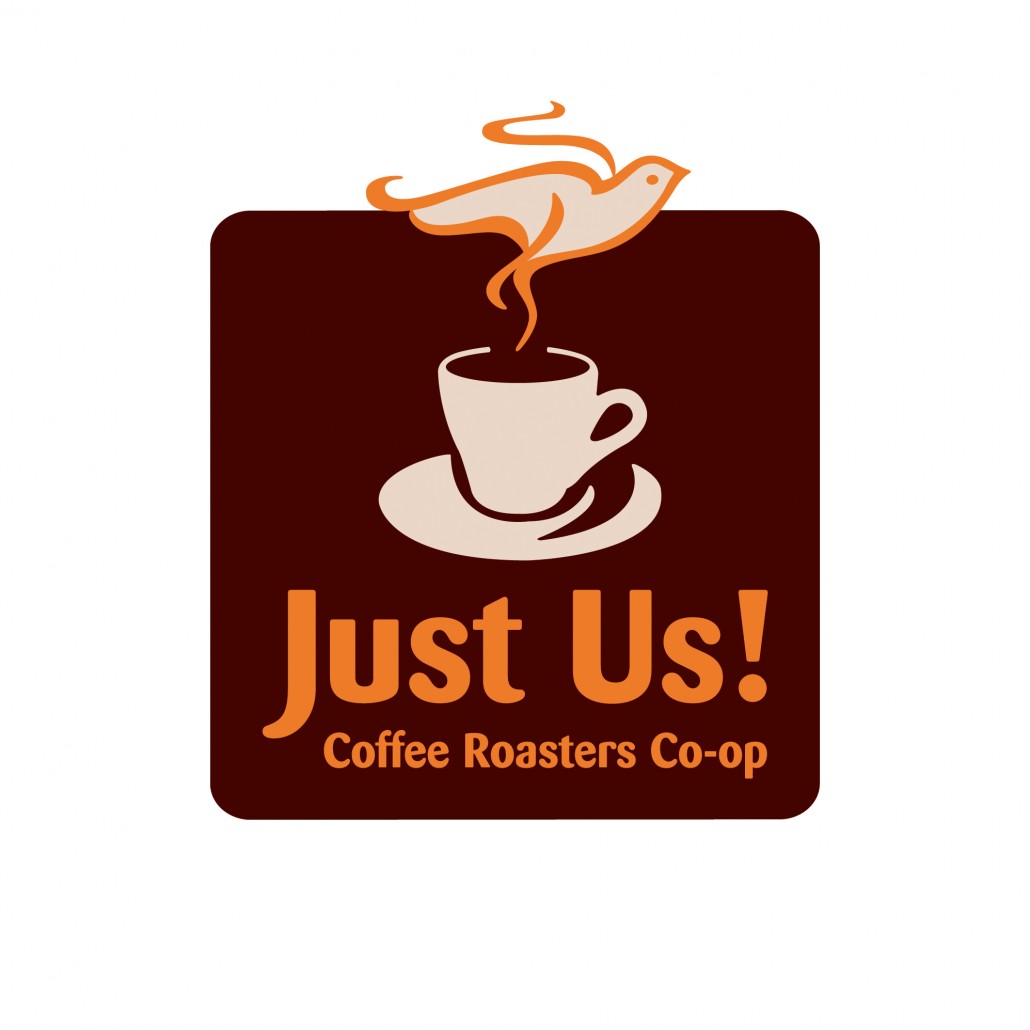 Esta entrada también está disponible en: Spanish